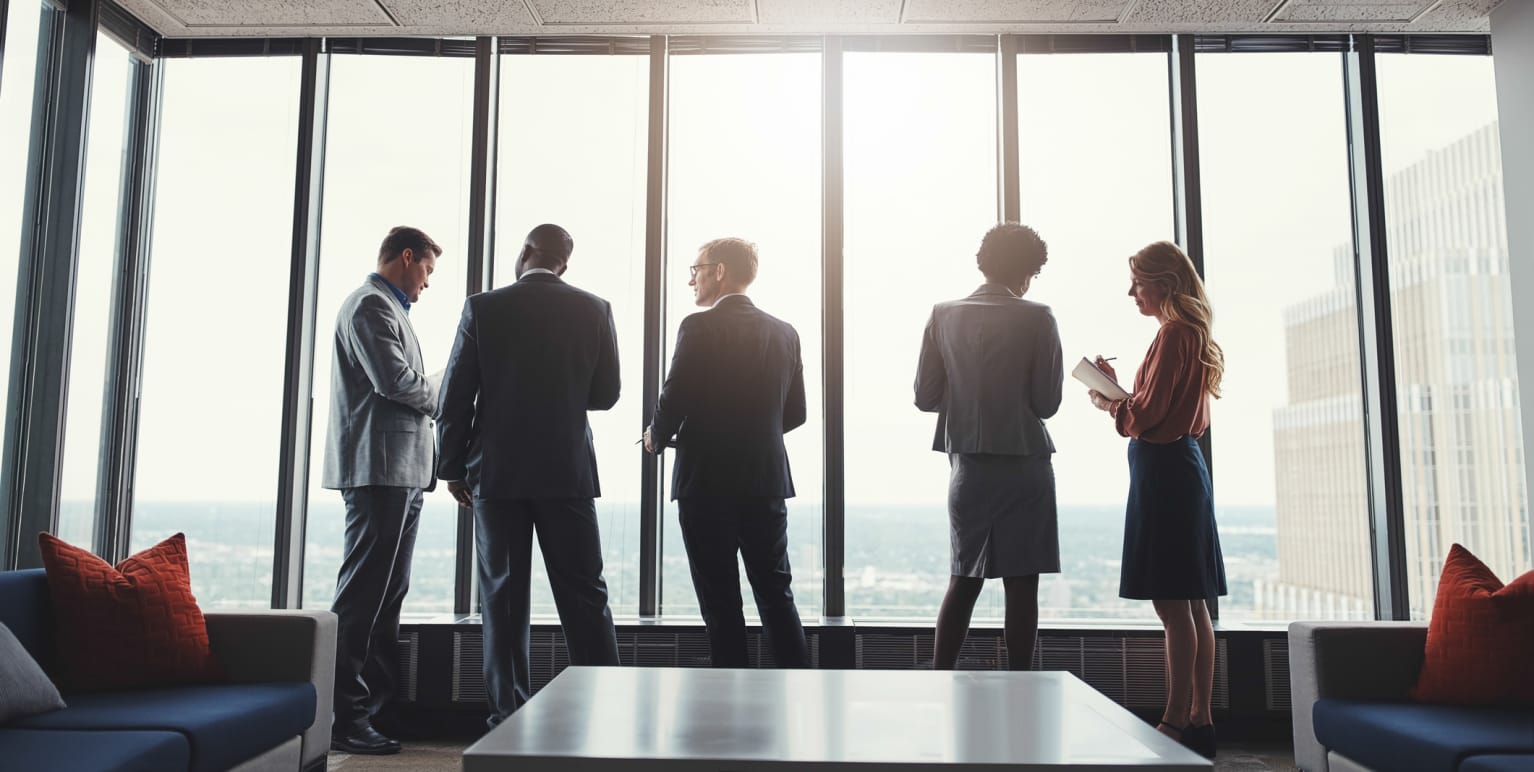 Compliance
Our Compliance Model
Committed to the highest standards in compliance.
Our compliance pillars.
The pillars that guide us forward.
Experienced Team - Dedicated to Compliance Globally
BAM has a dedicated compliance team led by Matthew Siclari, BAM's General Counsel and Chief Compliance Officer. Mr. Siclari's primary responsibility is developing robust compliance infrastructure across the firm globally, as well as the funds managed by BAM and its affiliates. BAM's Compliance team currently consists of 10 members globally, who collectively focus on developing a robust compliance infrastructure, which includes ongoing monitoring and testing.
Disciplined Processes and Procedures
We maintain strict internal compliance processes, procedures, and policies, which are well documented with regular recertification to ensure employees are well informed and the latest rules and regulations are followed. BAM maintains a comprehensive Compliance Manual that provides a full description of our policies and procedures.
Employee Training and Certifications:
BAM requires all employees to attend new hire and annual compliance training. Training is conducted for all employees globally and is conducted by BAM's compliance team. Compliance training covers the regulatory and fiduciary framework in which BAM operates as a registered investment advisor. Topics include, but are not limited to, insider trading prevention training, code of ethics and allocations. BAM also provides hot button training to all employees required to receive such training on areas such as FCPA, FATCA, Pay to Play, Cyber Security, GDPR, and AML. In addition to new hire compliance training, onboarding of all Portfolio Managers and Analysts is conducted one-on-one by BAM's compliance team. One-on-one onboarding topics include, but are not limited to, research process, research inputs, supervisory function and communications. Additionally, periodic compliance reminders are sent to the firm.
BAM obtains new hire, quarterly and annual certifications from employees. Certifications are captured electronically via Compliance Science, BAM's Compliance system. Certifications completed by employees include, but are not limited to, electronic communications, material non-public information, personal trading, and outside business activities.
Trade Testing & Personal Trading:
Below is a summary of the some of the surveillance tools and techniques used by the Compliance Department:

The forensic testing, risk assessment and gap analyses undertaken by the compliance team are conducted on a continuous and ongoing basis. BAM's Compliance team uses a combination of proprietary reports and web-based compliance systems to help identify and alert us of potentially suspicious transactions.

Our Compliance Department reviews weekly portfolio summaries written by our Portfolio Managers, allowing them to maintain an ongoing understanding of the information the Portfolio Managers use to make investment decisions. Additionally, Compliance will conduct targeted email searches using the information in these summaries as well as review public announcements and compare this information to trading patterns.

In addition to other applications and proprietary reports, BAM Compliance uses an algo-based surveillance system to automate trade blotter testing. This uses various transactional and performance metrics as well statistical analysis to detect potentially suspicious or manipulative trading.

Members of Compliance conduct independent email searches based on public announcements to determine if such information may have been received ahead of the announcements.

Members of Compliance also review the news and email communications surrounding profitable trades executed by BAM PMs.

Our compliance team uses Compliance Science to assist in the automation of their review of personal trading.
Expert Network policy:
We have a formal Expert Network policy and approval process that is managed by our Compliance Department.

Each consultant and every conversation must be pre-approved by a member of BAM's compliance team.

The use of Expert Networks is limited to a select number of investment team professionals.
Restricted Trading list:
BAM's Compliance Department maintains various restricted lists within our proprietary trade order management system, which prevents trading in securities that have been restricted.

Additions and removals of a security to/from the restricted list require Compliance approval. All employees can access BAM's restricted trading list online.
Order Gateway is used for pre-trade compliance and automatically enforces trade restrictions, which prevents trade orders from being executed.
Background Checks:
All newly hired employees must complete a credit, criminal and civil background check prior to their commencement of employment. These checks are renewed and reviewed for all active employees on an annual basis by a third party service provider.
Committed Fiduciary for our Investors
BAM is registered with the relevant regulators in the jurisdictions of all of our offices globally:

BAM registered as an Investment Adviser with the U.S. Securities and Exchange Commission on January 23, 2006.
BAM registered with the NFA/CFTC on January 1, 2013.
Balyasny Europe Asset Management LLP ("BEAM") is authorized and regulated by the Financial Conduct Authority in the U.K. (and previously by the Financial Services Authority) since June 7, 2005.

Balyasny Asset Management (Hong Kong) Limited, ("BAM HK") was licensed with the Hong Kong Securities and Futures Commission ("SFC") to carry on Type 9 (Asset Management) activities on March 3, 2008.
Balyasny Asset Management (Japan) Limited registered with the Ministry of Finance on November 20, 2013.
Balyasny Asset Management (Singapore) Pte. Ltd. holds a Capital Markets Services License for the regulated activities of Fund Management (approved on January 20, 2017) and Dealing in Securities, Trading in Futures Contracts, Leveraged Foreign Exchange trading (approved on July 11, 2017) issued by the Monetary Authority of Singapore.
* Registration with the SEC or any other regulator does not imply a certain level of skill or training.
BAM maintains active memberships with:

Alternative Investment Management Association (AIMA)

Managed Funds Association (MFA)

We may from time to time amend or change these programs. These changes may be due to, but are not limited to, changes in the law or other regulatory requirements, current market practices, changes in regulations, or other guidance provided by counsel and other third party service providers.