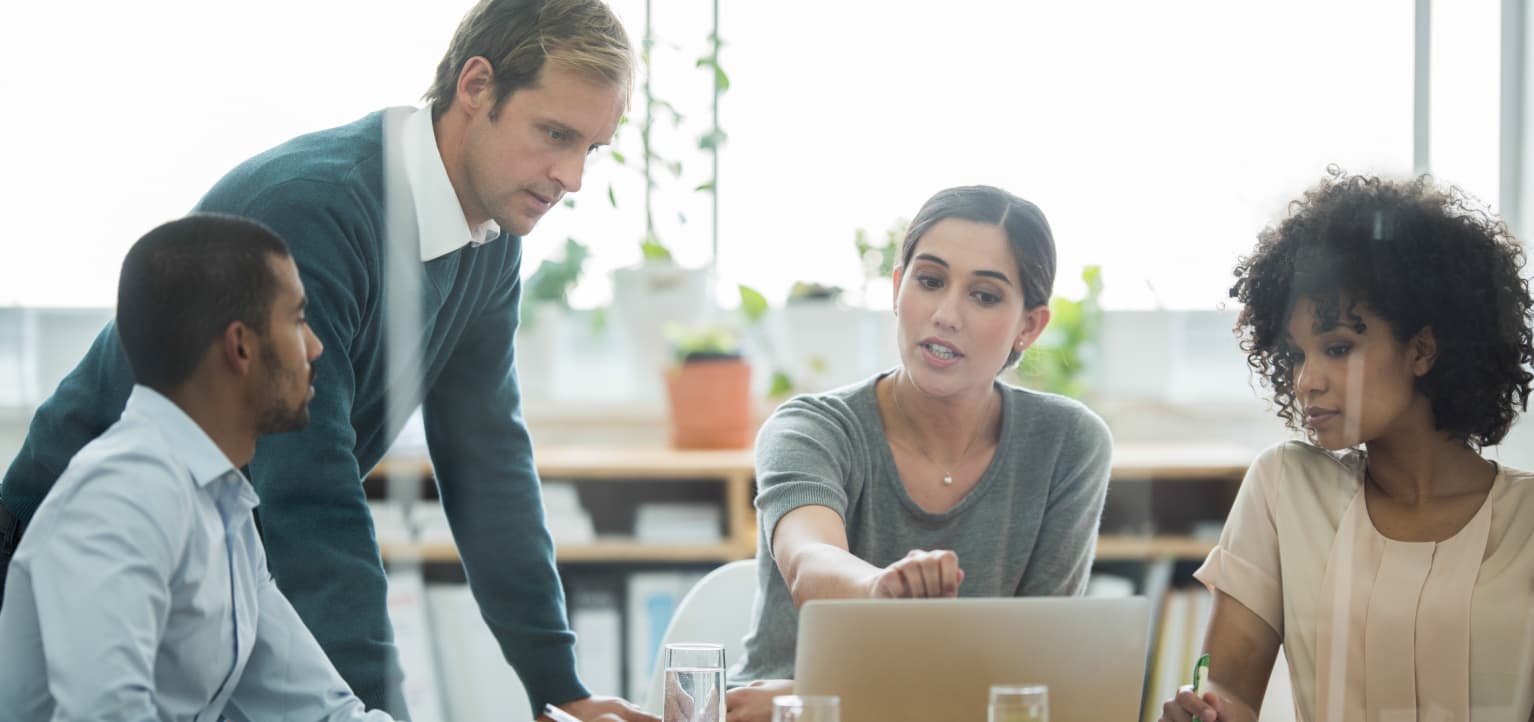 Where Collaboration Reigns Supreme
We seek to bring together people with diverse backgrounds and knowledge to find solutions at a global scale.
See Opportunities
Investment & Trading
At BAM, we have a number of Investment & Trading teams — each focusing on a specific sector or strategies. Teams get the ownership, support, tools, and independence they need to achieve their goals. BAM's open culture allows investment teams to share ideas and enjoy helpful, cross-team collaboration — whether it's investment strategy or team development.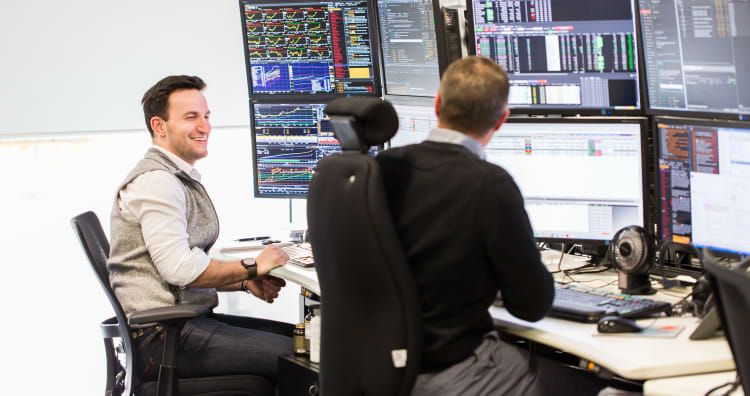 "BAM creates an extremely rewarding and intellectually stimulating workplace with a group of highly talented and genuinely nice people."
– Jingwen W., Analyst
Portfolio Manager
Drive our business by managing the firm's capital and investments.
Analyst
Conduct fundamental and quantitative research to reveal actionable insights.
Trader
Execute the investment ideas of our portfolio managers and monitor the pulse of global markets.
Technology & Engineering
On our mission to build a world-class infrastructure, Technology & Engineering have become the fastest-growing teams at BAM. From front office development to infrastructure, our tech teams are given the chance to be a part of something from the beginning and make an impact. We're language-agnostic because we're dedicated to finding the right solution to every challenge.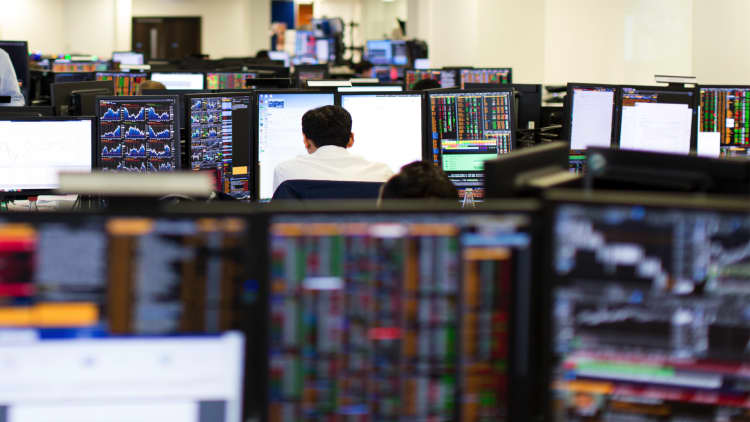 "BAM's focus on innovation allows my team the ability to implement technology that impacts the entire firm."
– Ben H., Co-Chief Technology Officer
Financial Engineering
Work with Portfolio Managers and Researchers to build innovative Systematic trading systems.
Software Development
Build world-class applications and systems from scratch.
Infrastructure
Deliver mission-critical technology and business solutions that serve as the backbone for our firm.
Service Desk & Support
Provide one-on-one technical support for our systems and applications.
Quant, Risk & Big Data
Armed with machine learning models and custom-built data collection tools, our Quant, Risk & Big Data teams make sense of structured and unstructured data. Our data scientists analyze emerging data sets to uncover new signals. As a team, they provide insight and a robust statistical backbone that guides new ideas, investment strategies, and differentiated alpha decisions.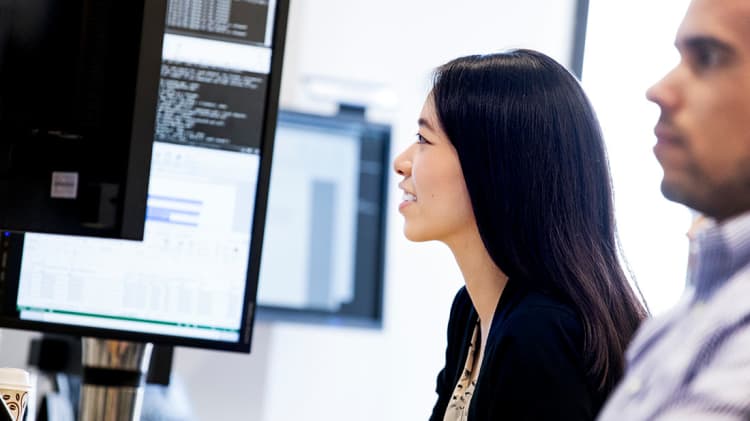 "We are encouraged to think differently — not just follow the crowd — and use technology, data, and engineering to find unique insights."
– Carson B., Chief Data Officer
Risk
Oversee firm-wide portfolio risk across strategies and asset classes.
Quantitative Research
Use statistical techniques to explore fundamental and alternative data sets, and generate insights for our investment teams.
Data Engineering
Build systems and platforms that process and prepare unique data sets for research.
Business & Operations
At BAM, our Business & Operations teams work hand-in-hand with Investment teams and are integral to the success of the firm. BAM is continuously adapting and implementing ways to help teams work smarter, better and faster.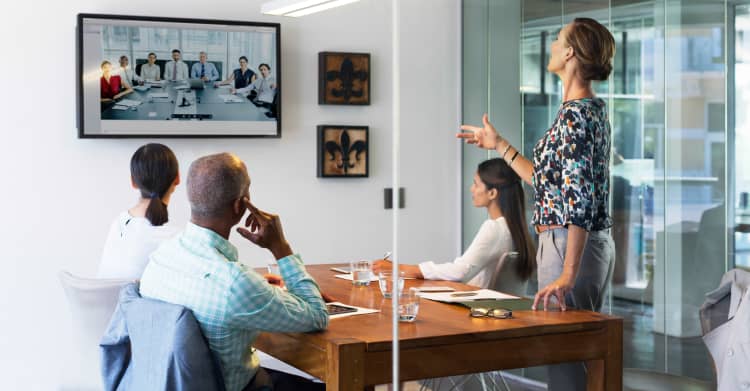 "As a firm, we cultivate diversity of ideas and not once have I felt underestimated in my capabilities. Instead, I'm encouraged to do more."
– Katie K., Client Relationship Group
Accounting
Provide dependable accounting support across the firm, from precise monthly projections to business management.
Administrative & Support
Provide key functional support including reception, office management and executive assistance.
Business Development
Recruit and hire top talent around the world to build high-performing teams and support our culture.
Client Relationship Group
Build deep and long-standing relationships with our current partners while continuing to form new relationships with investors around the world.
Corporate Strategy
Explore new business opportunities for the firm and help set the direction for the future.
Legal & Compliance
Provide legal support for all aspects of the business and maintain a robust compliance infrastructure to ensure the firm follows all rules and regulations.
Market Solutions
Manage all external investment team resources, from broker relationships to new data sets, in an efficient and collaborative manner.
Operations
Support investment teams across multiple asset classes while establishing scalable business practices.
Organizational Development
Support the firm by helping people thrive – from onboarding, benefits and HR-related functions to communications, training and career development
Portfolio Finance
Manage the firm's centralized finance, treasury and stock loan desk, and collaborate with our external financing counterparts.