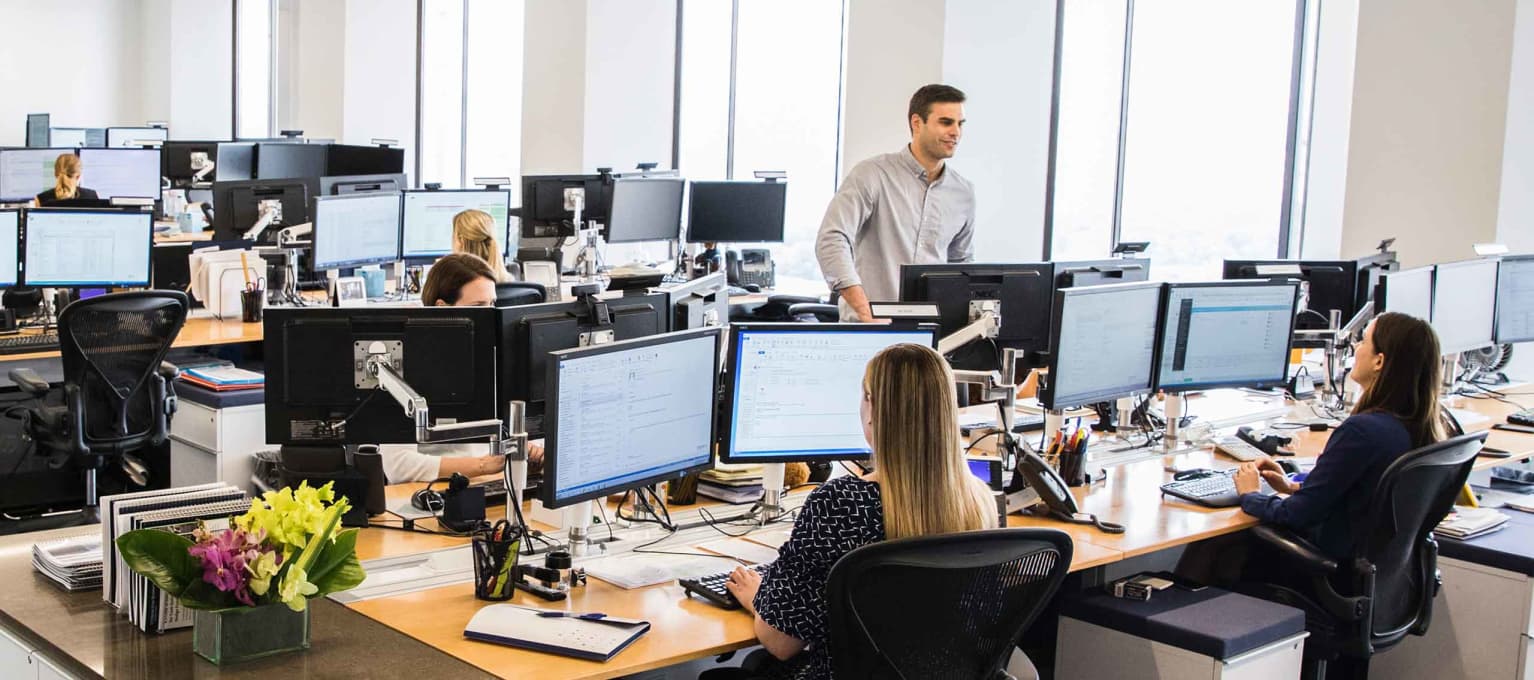 Investment Approach
A Leading Investment Platform
Seeking to deliver consistent uncorrelated returns to our investors in all market environments.
Achieving success together.
We founded BAM to create the type of firm we would want to work at – a meritocracy that rewards performance, operates without silos, promotes talent and values the spirit of collaboration and innovation. BAM recognizes the impact of culture in driving performance and fosters an environment of partnership, accountability and continuous improvement on behalf of our investors.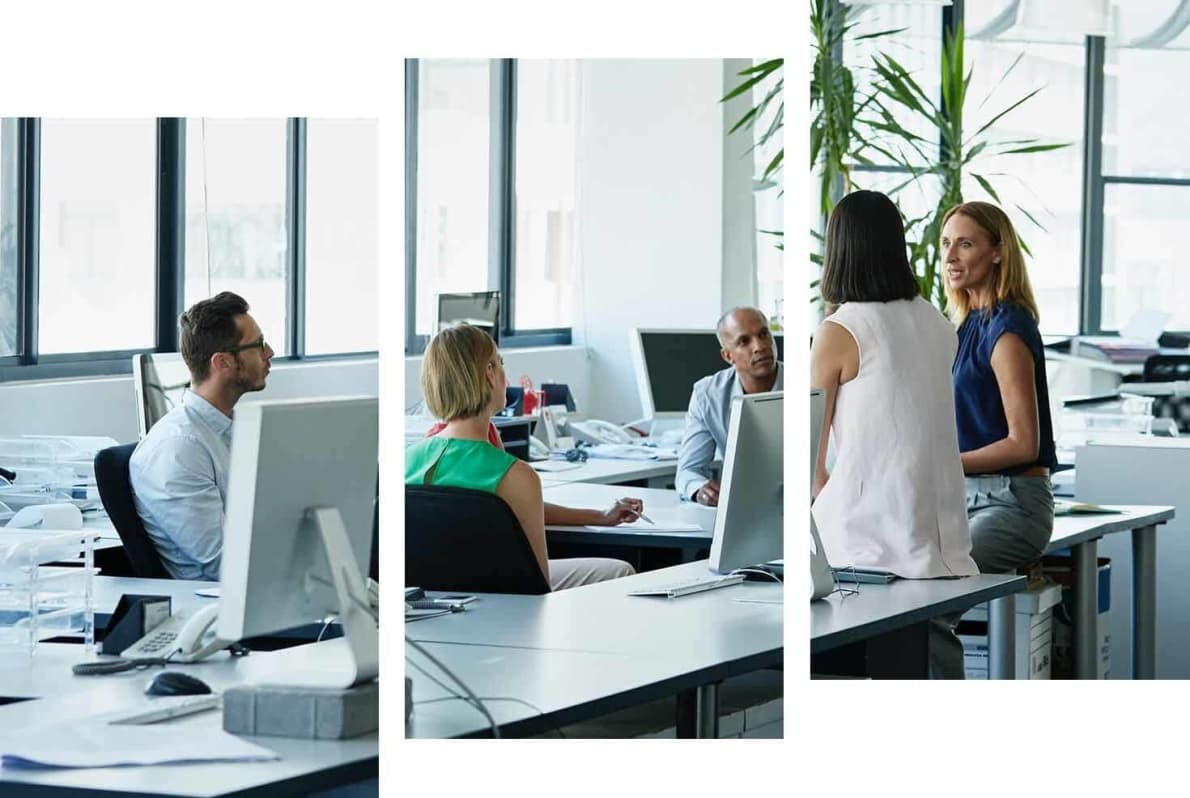 Diversified strategies driving uncorrelated performance.
BAM's mission is to consistently produce absolute returns in all market environments. We employ a multi-strategy, multi-PM model with a blend of six core strategies: Equities Long/Short, Macro, Equities Arbitrage, Commodities, Credit, and Growth Equity. We value the insights that emerge from collaboration across all of our strategies and over 166 investment teams globally.
Equities
Equities
BAM's Equities Long/Short business seeks to generate alpha using a fundamental, bottom-up approach to analyzing the relative prospects of companies.

Our teams invest across a variety of sectors and are supported by our advanced trading, execution, research and technology teams.

Equities portfolios are constructed in accordance with BAM's risk framework, which seeks to minimize market and factor impact, while deploying capital into ideas with the highest odds of success.

Anthem, our Portfolio Manager Development program, seeks to identify and develop the future leaders in finance. Participants are given the tools and guidance to grow into industry-leading portfolio managers at BAM.
Our Edge:
Culture of Collaboration:

We believe that open and engaged dialogue between teams leads to the best decision making.

Risk Management and Capital Allocation:

Robust tools measure crowding and factor risks, while minimum risk bands drive consistent risk taking.

Monetization of Data and Technology:

Leading tools to evaluate data and maximize return potential.
Macro
Macro
BAM's Macro teams seek to capitalize on opportunities in all market environments through a diversified mix of complementary strategies. Our investment teams are balanced across Directional, Relative Value and Semi-Systematic Strategies in order to help us to stay on the offensive during periods of market stress.

Our Risk Management team partners directly with our portfolio managers to provide insight and data analysis in addition to ongoing risk monitoring. We seek to deliver the best in class returns while managing volatility through a multi-dimensional risk framework.

Collaboration is a critical part of our investment process. We aim to harness the talent, expertise, and insights of our global teams to identify and capture opportunities across a range of geographies and asset classes.
Equities Arbitrage
Equities Arbitrage
BAM's Equities Arbitrage teams focus on uncorrelated equity investment opportunities in Event and Arbitrage Strategies. The investment teams employ active risk management techniques and a sophisticated research process to identify opportunities within these markets. With access to BAM's experts across Execution and Middle Back Office, oversight from the Equity Management team, and training and analytics from our Portfolio Development team, we can take advantage of synergies between the Equities Arbitrage & Equities Long/Short Strategies.

Equities Arbitrage Portfolio Managers are fully integrated into the broader BAM Equities Platform and we encourage collaboration and Portfolio Manager discussions across teams. This enables deep knowledge across the strategy and strengthens our ability to generate diversified ideas.
Commodities
Commodities
BAM's Commodities teams seek to generate alpha and provide diversified return streams for our investors by investing across all liquid, financially-traded commodities products in multiple geographies. Our Portfolio Manager Teams have extensive industry knowledge and experience in investing through multiple commodities cycles. They are specialized across products, regions, and sub-strategies.

We use BAM's technology, infrastructure, and the Data Intelligence Group to provide our Investment Teams with advanced tools. These resources facilitate screening of opportunities and optimize capital deployment.

Collaboration with Equities and Macro Teams provide industry knowledge to supplement the forecast of physical supply demand balances. Through research, information-gathering, and data sharing, we create synergies across investment strategies.
Credit
Credit
BAM's Credit teams seek to generate absolute returns through both relative value and event-driven investing. Our experienced, sector-focused teams identify opportunities in liquid global credit markets across asset classes and geographies. Our portfolios are constructed to adjust to market conditions, in order to help enable our teams to extract value throughout the credit cycle.

Credit investment professionals embrace BAM's culture of collaboration, working closely with our fundamental equities teams and leveraging insights from industry specialists with deep sector knowledge and experience.
Growth Equity
BAM Elevate
Bam Elevate
is our dedicated private investment team, focused on opportunities in high-growth private tech-enabled sectors of the economy, globally. The team is distinctive among private investors as it has the ability to leverage the scale of BAM's entire platform to help source, complete diligence, and offer guidance and expertise to our portfolio companies. By utilizing BAM's sophisticated research platform, we help drive real-world decisions around customer targeting, pricing opportunities, and much more based on over 1000 data streams analyzed by 70+ data scientists & engineers. We are also qualified to help portfolio companies prepare for an IPO.
We believe combining our sophisticated public equity investing platform with a dedicated, well-networked growth equity team creates tremendous synergies while generating a more diversified alpha stream for our investors.
Perseverance and adaptability as competitive advantages.
We navigate volatility, adapt to changing markets and aim to generate returns in all environments.
Committed to the highest compliance standards.
Since our founding, BAM has operated with a deep commitment to the highest ethical and legal standards. We take seriously our leadership role, acting in the best long-term interest of our clients, our firm and the industry as a whole.

Each member of the BAM team thinks and acts like a long-term business owner, holding ourselves and one another accountable for decisions, large and small. Our global Compliance team, led by General Counsel and Chief Compliance Officer Matthew Siclari, brings more than 100 years of collective experience to the firm. We maintain a robust compliance infrastructure with sophisticated surveillance tools and clear internal policies and procedures.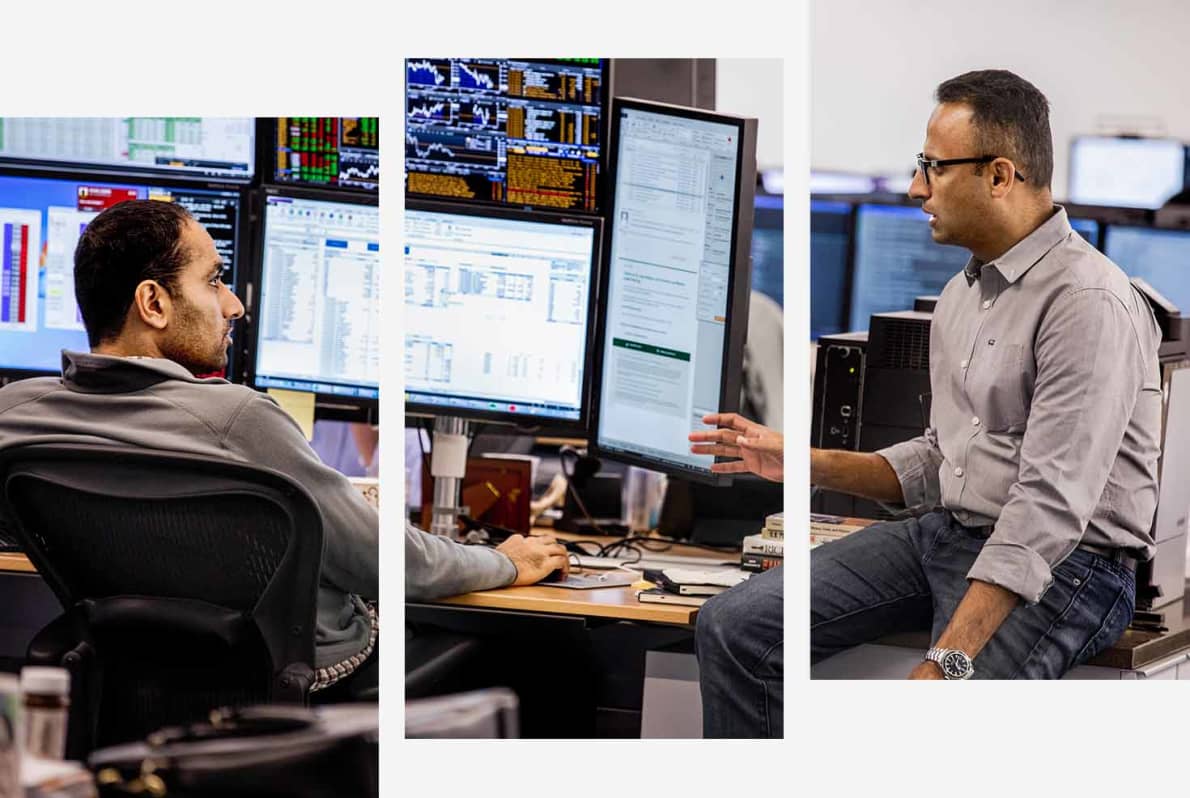 Excellence in risk management.
Risk management is at the core of BAM's investment process. Our risk framework is designed to maximize alpha generation and preserve investor capital, and our designated Risk team has a global footprint and includes specialists across various strategies, regions and asset classes. Through deep research, data analysis and highly integrated cross-team collaboration, we measure and evaluate risk at every level of the organization, capturing market opportunities while mitigating exposure. Learn more about BAM's risk discipline.
Learn more
Featured Post
BAM Expands Global Leadership Team
BAM is continuing to grow its footprint globally, with expanded presence across Asia and the Middle East. In recent months we have welcomed industry leaders Tarek Rizk and Archana Parekh to lead our presence in these priority markets.
Risk Disclosure
An investment in the funds managed by BAM is speculative and involves a high degree of risk, including the risk that these funds could lose value (a risk of loss). BAM will employ certain trading techniques, such as short selling and the use of leverage, which may increase the risk of investment loss.